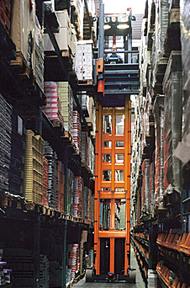 Rack Structure and Material Organization:
size of the warehouse
inbound / outbound pallet movement as well as information on the average storage time of the material
floor conditions ( existing, type of floor, condition, capacity, rebar, floor topping)
There are numerous solutions for each possible condtion.
In general the following applies:
In order to maximize warehouse capacity and throughput, one must select a suitable rack structure with the appropriate vehicle and logistics system. In other words a comprehensive working system.
The in / outbound load movement and their average storage times directly influence the rack structure requirements.